Modifiable Bore Cleaning Kit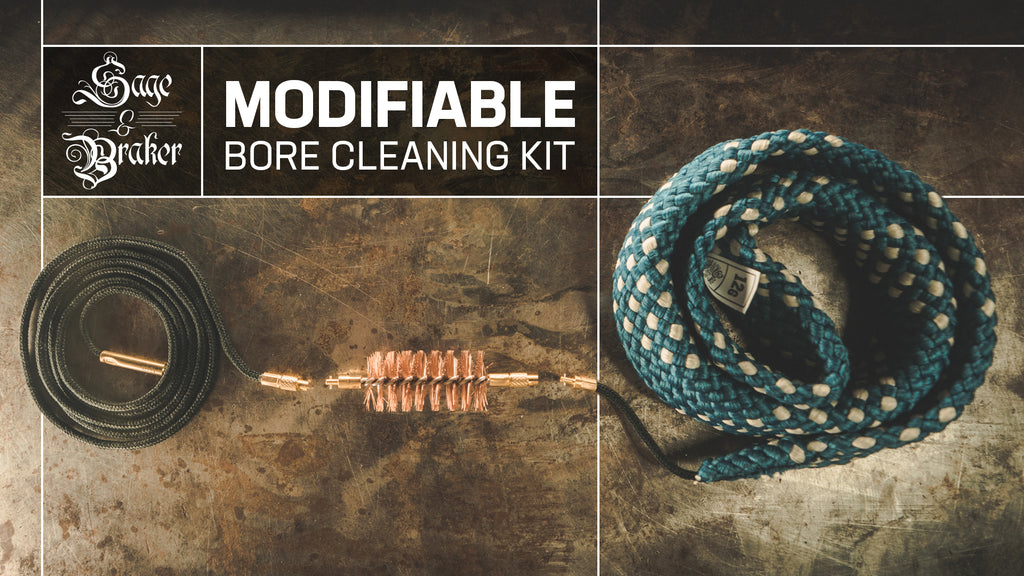 Sage & Braker's Modifiable Bore Cleaning Kit is the most advanced and versatile way to clean your firearms. Much more than your standard bore snake, our system is a must have for your gun cleaning kit. Our system provides you a faster, easier, and more versatile way to take care of your guns assuring you that they will be around for generations to come. A must add to your gun cleaning supplies.
There are some major advances in our new Modifiable Bore Cleaning Kits compared to our old version. 
The most noticable is the detachable brush and buffing rope. Use the bronze phosphorous brush as a stand-alone unit to get the deep down grime dislodged from your gun's bore. If you're looking to only use the buffing rope portion you're in luck as well. Attach the pull cord to the buffing rope for a pure cloth clean. And of course, you can use our bore cleaning kit as a fully connected brush and buffing rope system. 
Get the best of both worlds, the ease of use of a bore snake combined with the powerful cleaning of the traditional rod and brush system.
Each individual section is clearly marked with its gauge or caliber and it comes in a canvas storage bag marked with its gauge or caliber as well.
We cover all calibers and gauges.
.22 cal | .223 cal | 5.56mm | AR-15
6.5mm |  .25 cal | .264 cal
7mm | .270 cal | .284 cal | .280 cal
.30 cal | .303 cal | .308 cal | 7.62mm
.338 cal | .340 cal
9mm | .367 cal | .380 cal | .38 cal
.40 cal | .41 cal
.45 cal | .44 cal
.50 cal | .54 cal
.410 Gauge
28 Gauge
20 Gauge
16 Gauge
12 Gauge
Share this