Road Tripping for Quail in New Mexico with the Family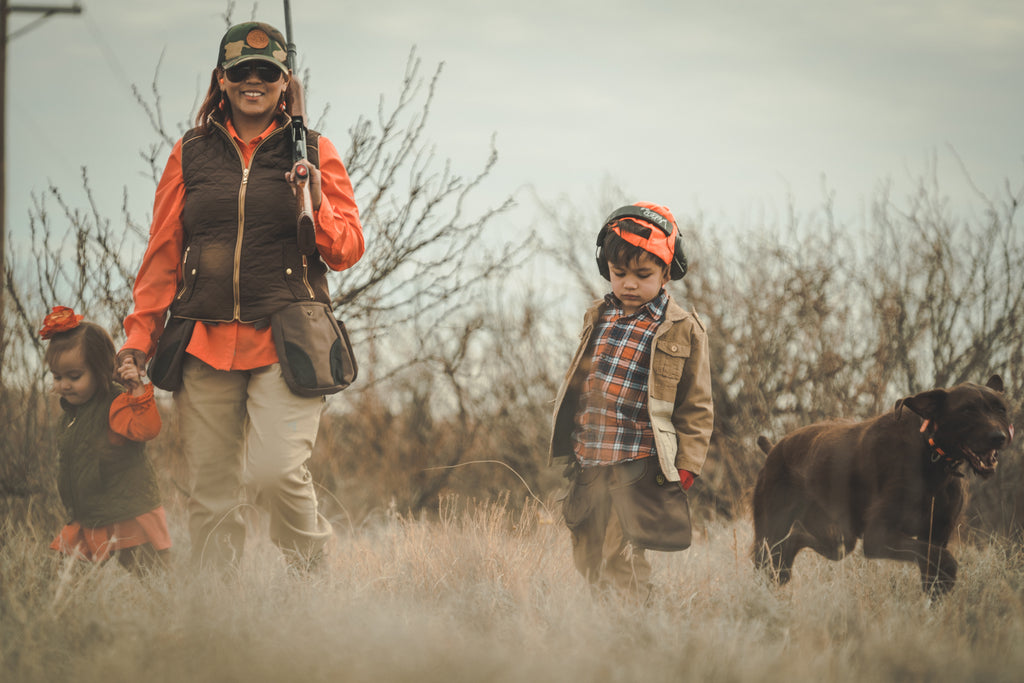 I'm a glutton for punishment, especially when it comes to hunting. Give me a soft patch of dirt, a jacket for a pillow and if the game is abundant, you won't hear a complaint out of me. Leave luxury to those that can appreciate it, for me, roughing it has always been a part of the equation.
Little did I realize that these are decisions exclusive to a bachelor.
A few more revolutions around the sun, and the freedom of the irresponsibility of youth fades away. Enter a wife and two little kids. Dirt for shampoo and the steel bed of a truck for a mattress wasn't going to cut it. If you want to involve loved ones that aren't one generation removed from a neanderthal, you're going to need to make some concessions.
If you make it enjoyable, they'll be hooked. Show them sand in their sleeping bag and Ramen noodles as the three staple meals a day, and you'll send them running for the hills faster than Clint Eastwood's six-shooters did the bad guys.
As long as it meant that I could have them experience something that I love so much, anything would be worth it. So against all of my instincts as a dirtbag hunter, a camper was purchased to serve as the upland mobile command unit for a family of four and one hyperactive birddog.
The plan. Spend two weeks in southern New Mexico chasing quail until our feet could take no more, expose the kids to a healthy dose of hunting, and show them what this great country has to offer. All the while keep Sage & Braker running without the conveniences of a permanent office. 
The challenge was accepted and looked forward to by all. Hazel couldn't wait to get out of the subarctic (at least that's the way it feels to an island girl I'm told) weather of Denver, Colorado. The kids were looking forward to stretching their legs in the unrestricted wide open desert and I was looking forward to countless miles with all of them searching for tiny feathered bullets rocketing through the sky.
The camper was packed during one of Denver's classic snow storms and pointed south with hopes of warmer weather and an array of quail to come. Mearn's, Gambel's and scaled quail were the excuse for the adventure. The goal, a solid introduction to the hunting lifestyle for our two little children.
So if you're into upland hunting as much as we are, follow along. We'll be posting images and stories on our Sage & Braker Instagram account during the trip. See what it's like to tow along two little munchkins through the deserts of southern New Mexico, the fun, the frustrations and everything in-between!
Written by Fred Bohm
Share this