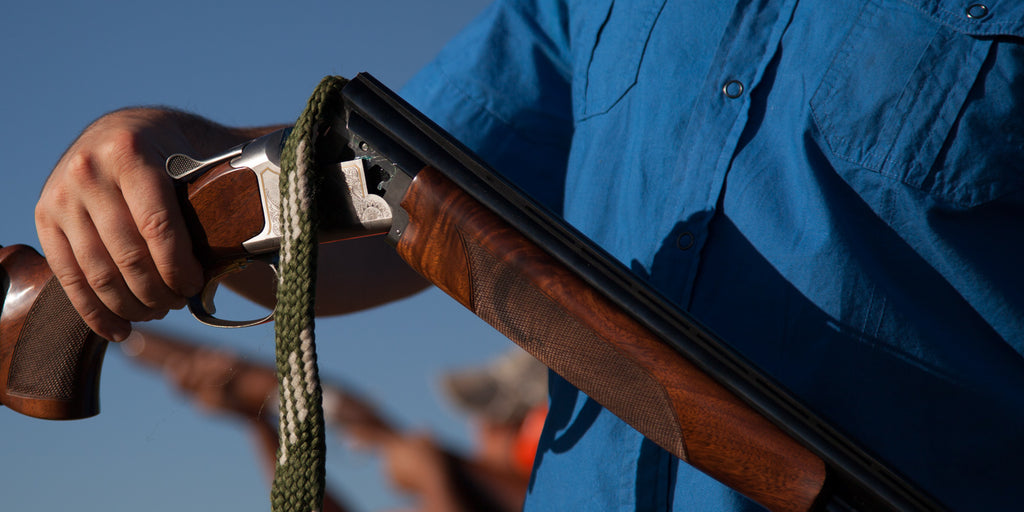 I remember the first time I shot a gun. My father folded up his handkerchief, placed it on my shoulder, instructed me to hold that old 12 gauge tightly against it and gently squeeze the trigger.
I thought I was hit by the big yellow school bus that picked me up every morning.
Good God it hurt. Lesson well learned, don't shoot a 12 gauge at 10 years old. The more important lesson came when we got home.
"Fred, always respect firearms. There is good and bad in them, it all depends on the user's intent. They are only ever to be used for good. Now, part of respecting your guns is taking care of them. This means after every use, you clean them until they look like new. If you take care of them, you can hand them down from generation to generation." My father explained.
To a ten year old, this meant I wouldn't be watching  cartoons that morning, but instead scrubbing the old 12 gauge.
I got older, as time will tend to do to us all, but that advice never faded. "Respect your guns."
Cleaning my guns after every use has become a ritual for me. It doesn't matter if I'm on a week long hunt chasing pheasants in South Dakota or on a multi day backpacking/grouse hunting trip, my guns get cleaned every evening if they have been fired.
Technology certainly has made this a bit easier. And, well… this is one of the reasons I produced my own bore snakes. I wanted something that would be compact, simple to use and damn effective.
I wanted to make it easy to carry around, so I threw it in a canvas sack that would fit in my backpack, upland vest or cleaning box, whatever the situation called for. I didn't like the fact I had to pour solvent on the brush part with other bore snakes. OK, so the make a brush that detaches from the rope portion.
Bingo. Problem solved. Take the added advantage of not having metal parts clinking around in the wash machine when I wash the rope portion and we've got a win win situation.
Unlike my first experience with firearms, cleaning after shooting has become a lot less painful. One or two pulls through the barrel, polish down the outside of the gun and go plan out that next hunting trip.
See you in the grouse woods,
// Fred
Share this