Better Than Pictures and Posts - By Scott Linden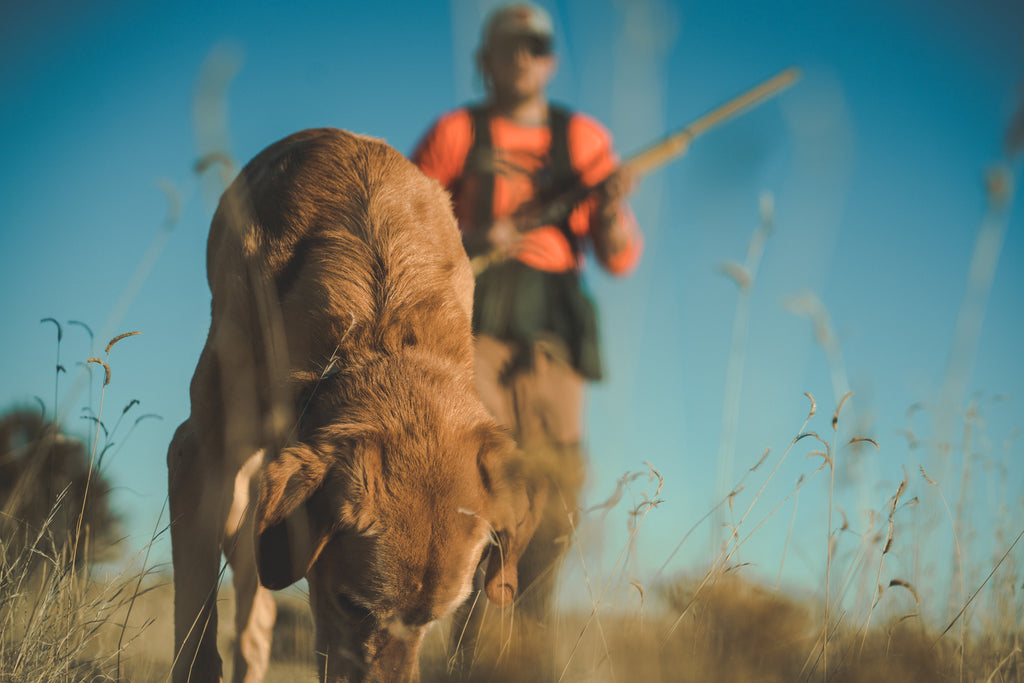 A long and fascinating bird season has just ended. I accomplished a career-long goal, hunting all-new wild places for wild birds. One way to reminisce is in the cleaning and care of the guns that were my closest companions during that odyssey. It's time to give them the attention they're due … especially as they've served me so well.
The side-by-side that gathered dust in the safe for years was pulled out on a whim, and in the waning weeks of chukar season dropped birds in three states without a miss. For me, that merits a thorough cleaning and possibly gold-plating! Gritty lava dust and powder residue harken back to those rank hills where dogs trembled on point and birds fell. Today, the tangible memories are erased by CLP and a little judicious burnishing with Sage & Braker tools, but the smell of gunpowder smoke lingers.
A 28-gauge over-under was lent recently to a new friend in Kansas, who dropped his first small-gauge pheasant with it. When I pulled it from the case, there was a breast feather resting on the barrel – an unintended gift from the borrower? Or the bird, that gave its life to feed our tribe? Bits of seed, grass, and a few fingerprints memorialized that hunt, now gone but not forgotten.
I'll gently scrub a few drops of blood off the stock of my venerable Italian side-by-side, a loyal friend that almost literally taught me to shoot. Many milestones in my hunting career were passed while carrying this nimble and forgiving gun, including four different dogs and first birds of three species. The bluing is worn from years of death-grips while stumbling among the rocks, but I'm still careful when cleaning this stalwart companion. Maybe an extra pass with the rag and some CLP will help it live through another season.
Snow and rain marred the 20-gauge over/under that wing-clipped a bird we found 400 yards down a canyon, nestled at eye level as we slipped past. A few stumbles in the knee-deep powder didn't help, and while it was wiped each evening accompanied by a single malt toast, a deep clean and lube is its reward for that bird, and at least three others where I learned my lesson: circle back downwind and let the dogs do the searching enroute to the truck at the end of the day.
A 16-year-old first-time hunter used one of my 12-gauge guns in South Dakota. Dazzled by dog work, gobsmacked by flushing ringnecks, he still maintained his cool as all teens do. But we saw something in his stride and how he described his experience when we watched the playback in the video editing suite. He stumbled once negotiating a shelterbelt, so extra attention will be spent on the barrels and choke tube threads. Funny, but he also left a calling card – or the bird did – as when I pulled it from the truck there was a tiny bit of breast feather lodged in the action. I'm hoping he becomes a hunter.
A Facebook "friend" who became a real friend shared closing day and one of "his" spots with me, in a region where I try to end every season. A rugged foray among sheepherders' rock cairns was rewarded with enough birds to make things interesting, between talk of dogs and the meaning of life. I will be exploring fixes for the barbed-wire gouge that trusty side-by-side earned in pursuit of running chukars. It was worth it, a proud scar marking a season full of adventures, my last bird of the season.
Don't worry – my dog got even more attention on a more frequent basis. He had his share of bumps and bruises, but served us well. I am reminded every time I drop the tailgate that without a healthy, loyal four-footed hunting companion, it's really just a hike with a gun on my shoulder. He doesn't need cleaning, nor lubrication … just a chance to lie next to the hearth tonight, sighing and chasing birds in his sleep.
Taking stock is something I do every day … trying to show gratitude for little things and life-changing revelations. Post-season gun cleaning is one more exercise in remembering the insignificant stuff that may seem trivial until you can't hunt for eight excruciating months. Then, all you have are memories (and dog training!) to get you through the seemingly-endless drought that concludes with ruffies, sharpies and mountain quail next September. Are you counting the days yet?
~ Scott Linden
Share this